A wee bit of healthy competition…
Customers often comment on how cheap my prices are, compared to other companies offering similar services
And it's often said that cheaper isn't always better. In this case, I have to disagree!
As I work from my office at home, I don't have the same overheads as much larger companies. I am therefore happy to pass these savings on to you
I have recently invested in new, top of the range computer and digital video transfer equipment, so I can confidently offer the same or better quality service as all the others
Below is an updated Price Comparison chart, showing my prices against three larger, well known companies, and two smaller independent companies based locally in Newton Mearns and Glasgow
Not convinced? Have a look at some of my recent customer feedback here or search for Stinstoun Digital on Trustpilot!
Got some questions, or wish to find out more? Please get in touch!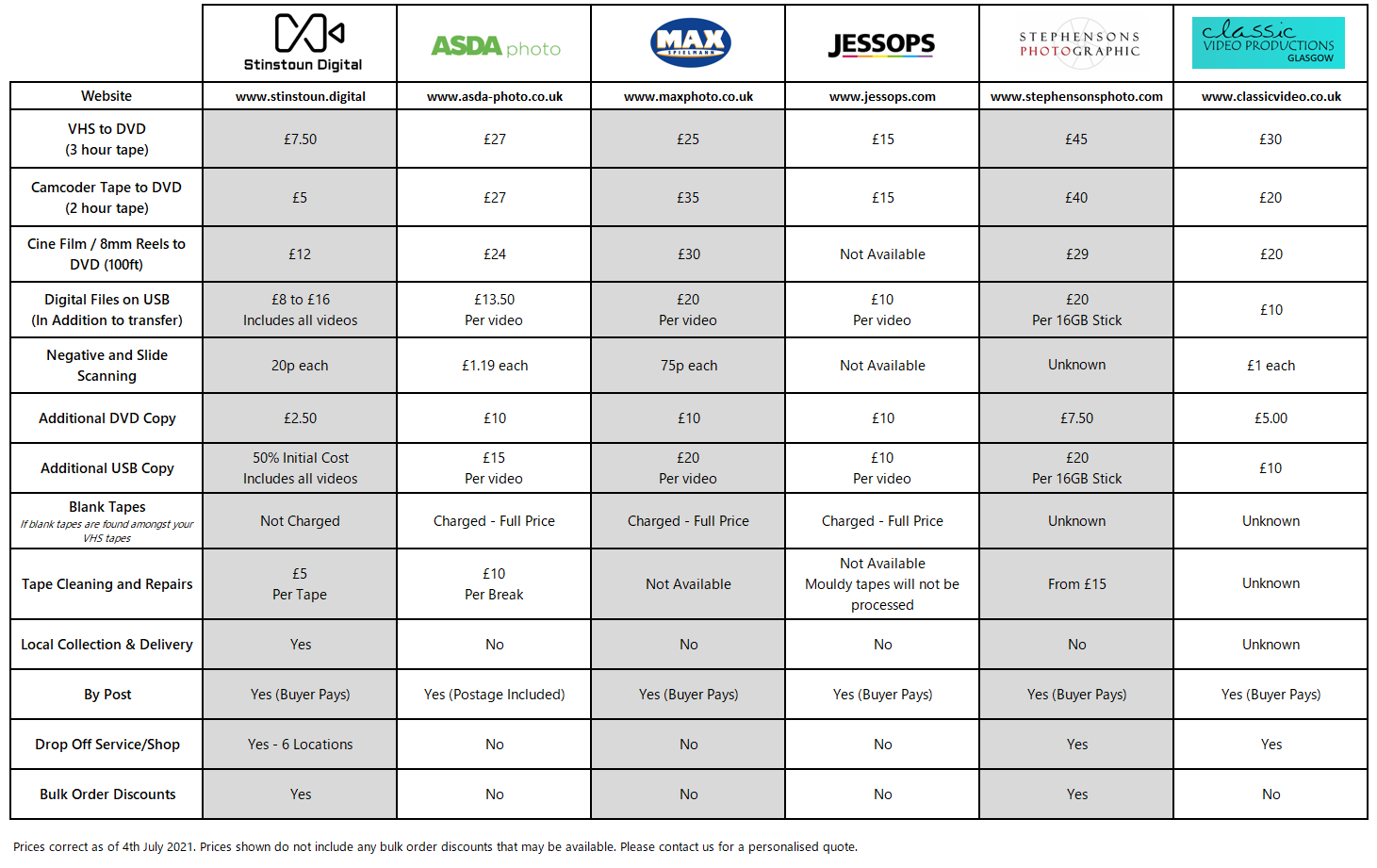 Click table to enlarge